MVC Library
A room without books is as a body without a soul. (Marcus Tullius Cicero, 106-43 BC)

A good library should be looked upon as an indispensable part of church furniture; and the deacons, whose business it is "to serve tables," will be wise if, without neglecting the table of the Lord, or of the poor, and without diminishing the supplies of the minister's dinner-table, they give an eye to his study-table, and keep it supplied with new works and standard books in fair abundance. It would be money well laid out, and would be productive far beyond expectation. (Charles Spurgeon)

Eileen has suggested doing a little survey to see if people actually use the library, what kinds of books they enjoy reading, how many books they read a month, etc.
Featured Book of the Month
Perhaps here we could highlight a book in the MVC library to encourage people to read it.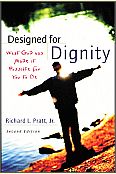 Richard L. Pratt, Jr, Designed for Dignity: What God Has Made It Possible for You to Be (P&R, 2000)
Book News
Here we can list some recently published books that may be of interest.
Adele Berlin, Esther. JPS Commentary Series. Jewish Publication Society, 2001.
Stephen Bertman, Hyperculture: The Human Cost of Speed. Greenwood Publishing Group, 1998.
David Hilborn et al., (eds.), The Nature of Hell. Paternoster Press, 2000.
Mark A. Seifrid, Christ, Our Righteousness: Paul's Theology of Justification. New Studies in Biblical Theology. IVP, 2001.
Book Reviews
In this section, people can share some thoughts on books they have recently read.
---
A book continues working when the meeting has ended. It accompanies the audience back to their homes. It goes on speaking to them. Literature is the second leg of Christian proclamation.

Klaus Bockmuehl, Books: God's Tools in the History of Salvation (Helmers & Howard, 1986): 26.

Employ your time in improving yourself by other men's writings, so that you shall gain easily what others have labored hard for. (Socrates)

You don't have to burn books to destroy a culture. Just get people to stop reading them. (Ray Bradbury)